Divest Merge Acquire (DMA) provides transaction advisory services for business divestments, mergers and acquisitions for the Australian mid-market. DMA's proven process is driven by industry-leading marketing capabilities and backed by an experienced team of qualified professionals and industry executives.
Success breeds loyalty. That's why our primary source of new business is referrals. Almost all of our clients are referred by accountants, other business professionals and former clients who know our track record. Our buyer network includes local and international public companies, private equity firms, medium and large private companies and private investors.
DMA commenced operation in Queensland in 1999 with the intention of becoming a national organisation. There are now 15 Member Firms and offices throughout Australia and growing. As an industry leader, we are deeply committed to, and have invested heavily in, the M&A market. DMA has invested in and refined its team, process and database continuously since 1999. We apply our experience and resources to attain the full value of a business quickly and efficiently.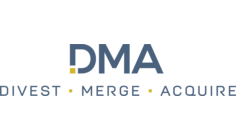 Key contact
Tony Brown
+61 417 595 073
tony.brown@divestma.com
www.divestmergeacquire.com
LinkedIn
Address
Suite 3, 11 Walan Street
4557 Mooloolaba
Australia