Established in 1999 as an independent M&A boutique firm and headquartered in Tokyo, TMAC specializes in providing a full range of M&A services: divestment, acquisition, management buy-out, corporate valuation, corporate financing and corporate exit.
We are one of the oldest M&A boutiques in Japan and has been providing clients with superior financial advice for about 20 years. We have completed over 400 M&A deals, supporting corporate strategies and corporate alliances across a wide range of industries in order to maximize clients' value.
Our clients are private equity firms, family businesses, small to large-sized corporations and management teams, and we work on their small to mid-sized M&A deals. We have established strong/good relationships with many public/private Japanese companies through years of experiences, and are also able to find good access to any company in Japan.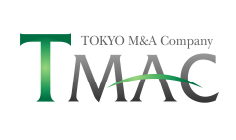 Key contact
Satoshi Yoshino
+81-3-5207-2476
wmaajapan@t-mac.co.jp
www.t-mac.co.jp
LinkedIn
Address
Awaji-cho Tosei Bldg. 6F 2-3 Kandaawaji-cho
101-0063 Chiyoda-ku, Tokyo
Japan